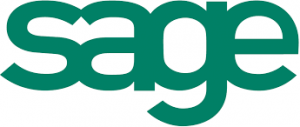 Are you using compliant payroll software?
Sage 50 Payroll have withdrawn support on 2012 and 2013 versions of payroll.  If you are still operating this software then this can cause you problems.  Payroll legislation has changed rapidly in recent times.
The introduction of Real Time Information (RTI) and Automatic Enrolment means you will benefit more than ever from legislatively compliant and up to date software.
What should you do now?
*  Consider upgrading your Sage Payroll by contacting Sage on 0800 33 66 33
*  Contact us and we can get upgraded software for you at a reduced price
Outsource your payroll to us
Alternatively you could outsource your payroll to us.  We offer a free of charge consultation so you can decide if we can help you and your business.
We will take the hassle out of your payroll by providing you with a service that is personal, attentive and in line with RTI and current legislation.  We are members of the Chartered Institute of Payroll Professionals and we use the industry leading payroll software that is compliant with legislation and and has been accredited by HMRC so you can rest assured that your payroll is in good hands.
What is included in our services?
*Free payroll setup
*Processing of payments such as Gross-Net Salary, Overtime, Bonuses, Call out fees, Expenses etc.
*Input of deductions such as Attachment of Earnings, Student Loans and Staff Loans etc.
*Input of statutory payments such as SSP, SMP, SAP, SPP
*Processing of new starters and leavers
*New starter forms, maternity forms etc. (to save you time)
*Departmental analysis, holiday management and sickness recording
*Pension Regulations Management
*Wage slips, P45's, P60's and reporting via email (all password protected)
*Notification of PAYE liabilities
*RTI submission and Year end compilation
So please contact us for your free initial consultation to see how we can help you.